31 décembre 2009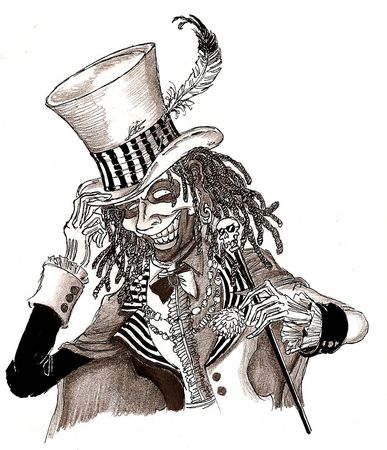 This is Baron Samedi ( which is, interestingly or not, the french word for "Saturday". I've got no explanation for that. ), from the Haitian voodoo mythology. When I read his description,
I'm internationally know for being a great sceptic, and I don't believe in voodoo. If it worked, most of the people working in the administration or behind any counter would now look like colanders, and politicians would be so riddled by holes that you could be able to grate cheese on them.
Commentaires sur Voodoo voodoo Saint-tropez...