23 juin 2010
MY FRIEND : So, I picture it as a crossbreeding between a penguin and an ostrich, I don't know how you could do that, but it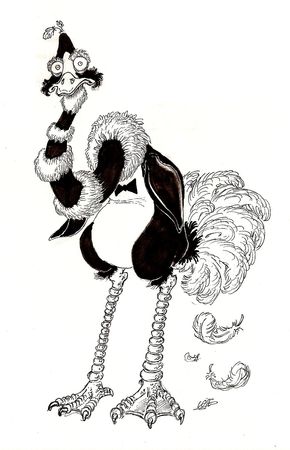 should look like a mix of both. This bird is supposed to live in an austral country. Looks very stupid. And I would call it a " burdot ". Do you think you could draw that for me ?
ME : Just asking, but are you aware that it's in my exam period ?
- This was extracted from a conversation I had last june with one of my comrades. Still I found time to scribble this imaginary animal between my revisions. By the way, " Burdot " doesn't mean anything in french. When I asked my friend the reason of this name, it turned out that it was the family name of one of his acquaintances, whom he didn't like at all...
Commentaires sur A "burdot".