06 janvier 2010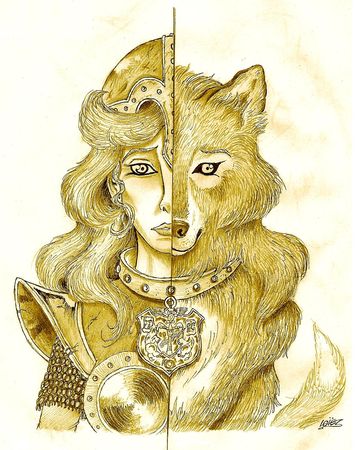 Yet another Discworld fanart ( "If you haven't read Discworld, what's the matter with you ?" ), showing Sergeant Angua Von Überwald, a rather haunted woman, as she undergoes every month some natural cycles, but not the ones you would expect in a girl...she's a werewolf. As she works as a cop in the City Watch, her particularity is very useful, as she can play the policewoman and the police dog...
I tried to represent the duality of her character. If you think the last sentence sounds quite "artistic", just admit that the drawing in itself is more clear than me.
Commentaires sur A wolf at your door...